Fjord Yachts
A Story of Success
Each FJORD embodies the best of three worlds: Scandinavian purism ensures strong visual appeal; Mediterranean savoir-vivre provides the inspiration for the luxury in every detail; and German engineering ensures outstanding handling dynamics, maximum safety, reliability and flawless workmanship. This is the unique DNA that has made FJORD an extravagant power yacht and an international design icon.
FJORD is the ultimate day boat that promises the right mix of adrenaline, technology, luxury and sophisticated style.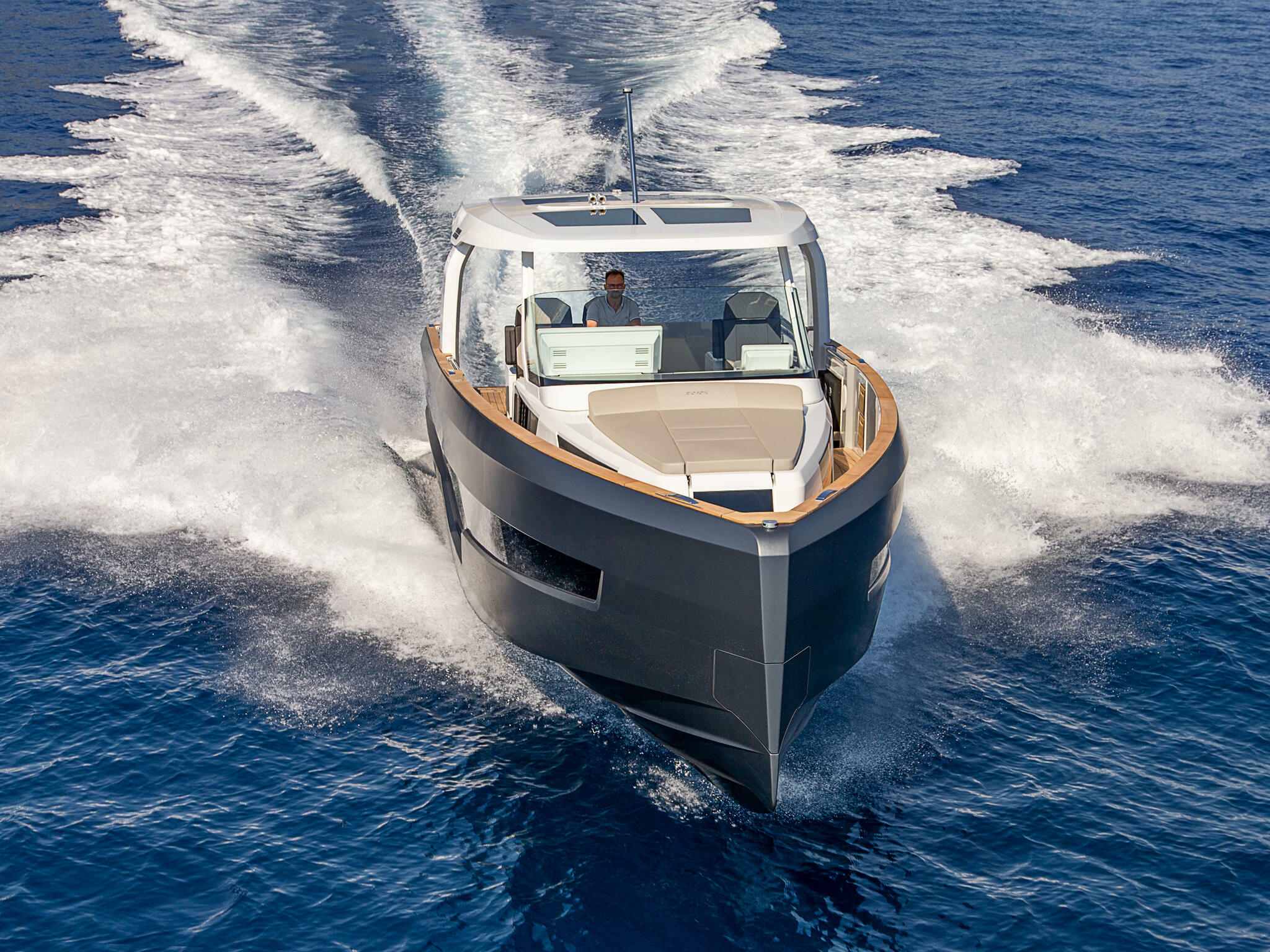 Seductive. Glamourous. Extravagant. A FJORD exerts a magnetic attraction. Her minimalistic, clear-cut shape stands out from any surroundings, whether an exclusive marina or a scenic shoreline. The iconic combination of vertical stem, signature high-rise T-top and robust bulwark make every FJORD a bold statement of independence that truly catches the eye.
A FJORD exudes a dynamism that you can sense in every fi bre of your being. Driving a FJORD at wide-open throttle will accelerate the boat to a pace of 35 knots and more. Flying over the waves this way, you offer your companions a sensation that never fails to thrill. Pick up speed and feel your excitement grow every second.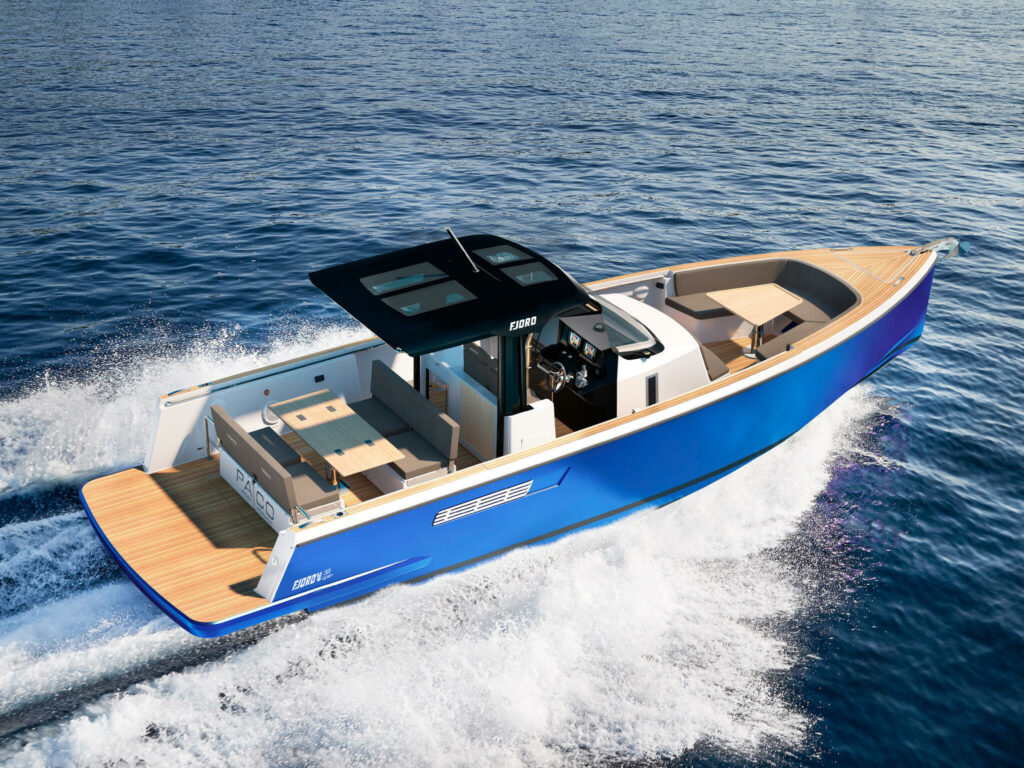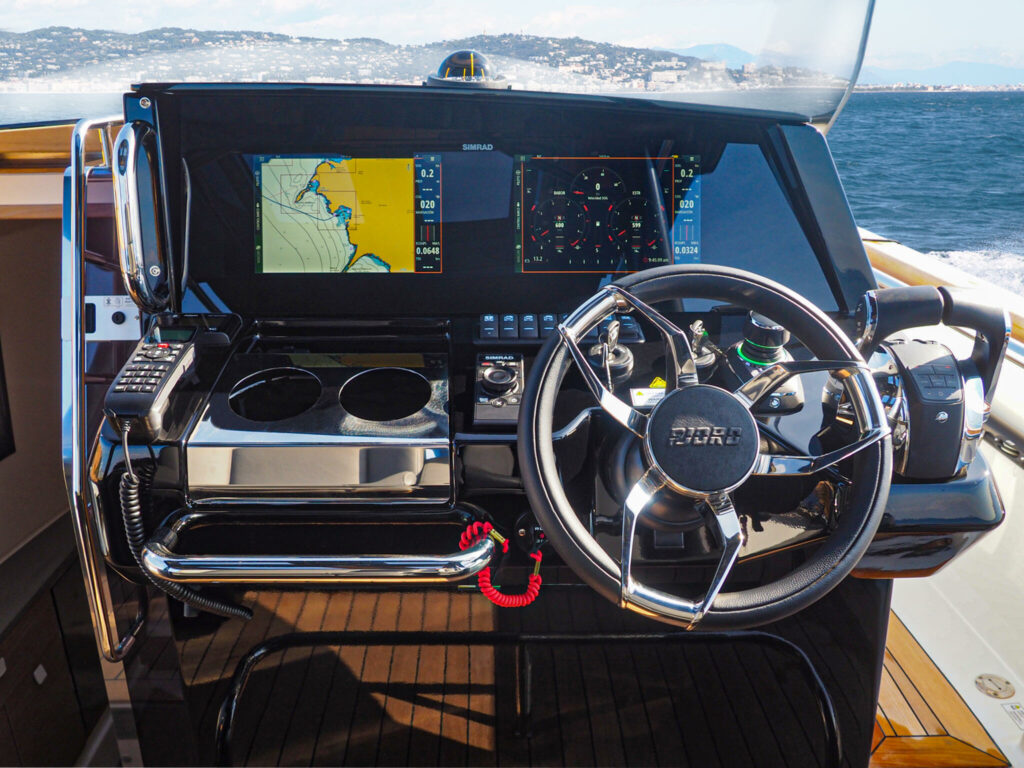 The Volvo joystick control system allows you to intuitively dock the yacht. In addition, every FJORD relieves you from any task that requires physical effort. A touch of a button is all it takes to set the anchor, bathing platform, toy garage and bimini in motion.
Team Windcraft
Choose Your Fjord
Find your dream from the selection of Fjord Yachts available.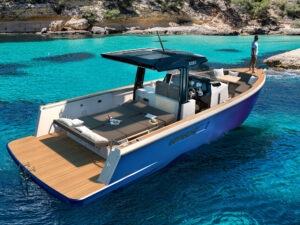 The NEW FJORD 38 open is for those wanting the unmistakable Fjord design combined with your choice of Volvo Penta stern drive engines. This boat will amaze you with its exclusive features and harmonious combination of luxury, driving dynamics and avant-garde design…