Sealine Yachts
A Story of Success
On a Sealine, the sky and the horizon are your ever-present companions. Impressive window designs allow you to enjoy the airiness of modern glass architecture on the water and revel in unrestricted panoramic views. Thanks to the balance of lighting design, colour composition and material aesthetics, a Sealine yacht is your own floating designer suite. Both inside and out, a host of sophisticated extras ensure that your every need is met as you take to the water.
Designed by Bill Dixon (UK) and made by Hanse in Germany, the Sealine offers a lot of boat for less than you might expect.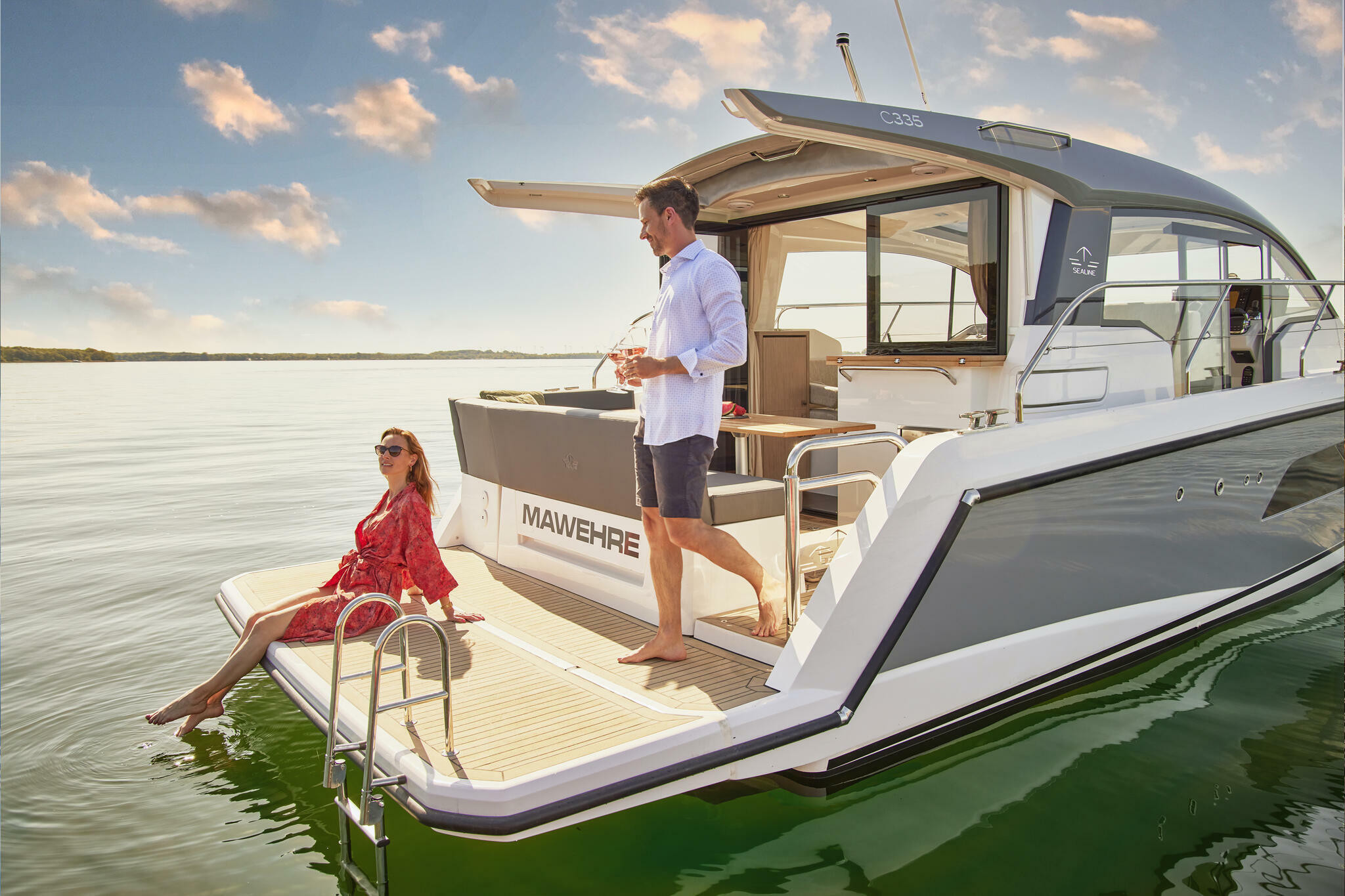 Captivating Looks. Unleashing Emotions
Newly designed interiors elevate the Sealine F530 to a modern style icon brimming with aesthetics, refinement and class. Discover here how Sealine once again lives up to its reputation for world-beating yacht interiors.
SEALINE pulls out all the stops in the art of boat building to create a bright atmosphere and to bring as much light as possible into the inside. The style of our boats is therefore characterized by unobstructed panoramic windows, full-length glass, skylights, large hull windows and electrical sunroofs.
From the initial sketch to the final blueprint, each SEALINE is developed to make the most of space. Whether it is the size of the beds, the amount of headroom or storage space, SEALINE frequently sets the standards for the top brands worldwide in the respective size classes. To provide even more space, SEALINE created various innovative details: movable seating groups or lounging areas, swivel backrests and retractable tables offer you a host of possibilities.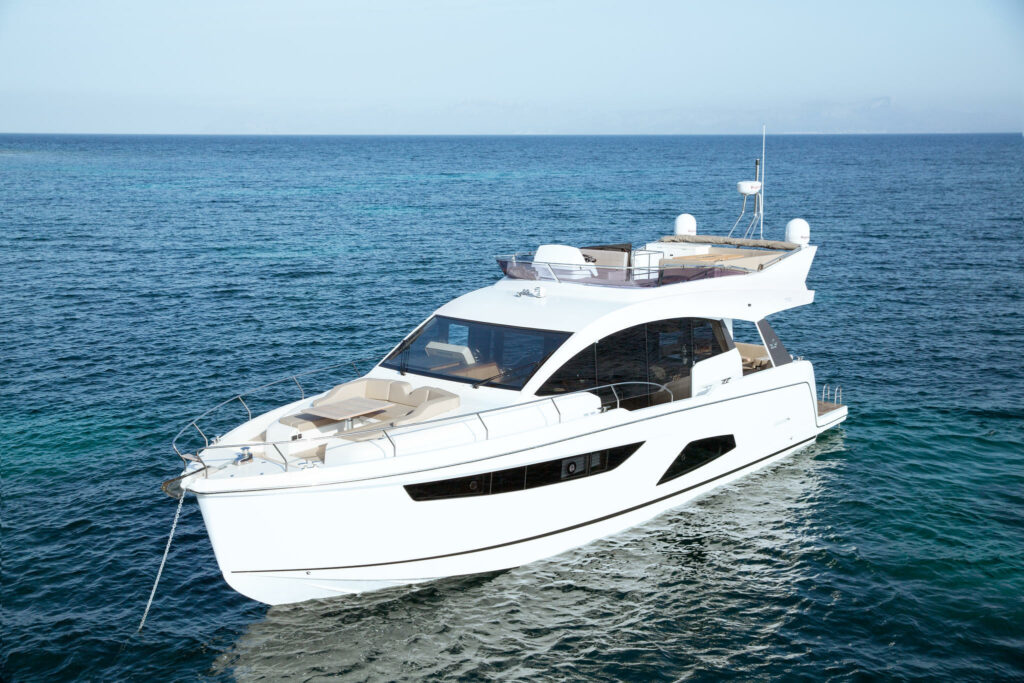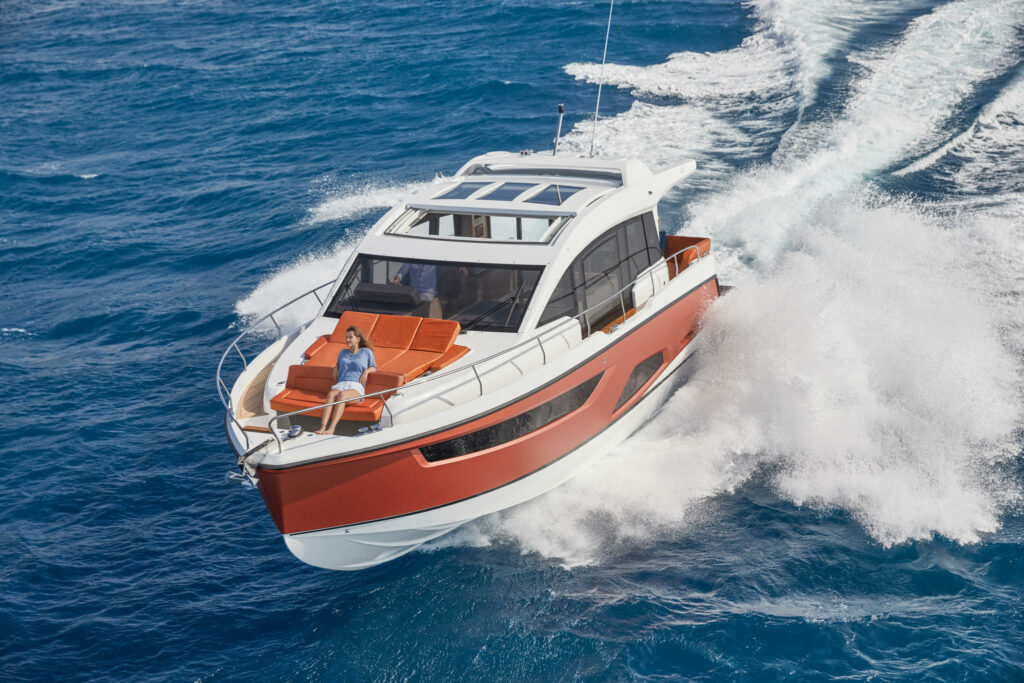 Combine Functionality with Design
Our owners and their guests want to enjoy their time on the sea to the full – this requires a perfect interplay between style and technology. The design of a SEALINE is so intelligent, that the yacht fulfils even the highest demands on performance, seaworthiness, comfort and safety on board.
British Tradition meets German Craftmanship
Enjoy sporty British elegance combined with Germany build quality. SEALINE combines the best of two grand maritime cultures.
Team Windcraft
Choose Your Sealine
Find your dream from the selection of Sealine available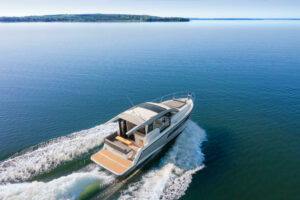 On board the Sealine C335, one magnificent moment follows another. Intense, sporty driving experiences are generated by 440hp of engine power, the newly styled, clearly laid out instrument panel, and the superb all-round visibility at the helm…