Hanse Yachts
A Story of Success
Hanse yachts is the production yacht success story of recent times. The company was founded by racing sailor and former Admiral's Cup winner, Michael Schmidt in the late 90's. His passion was to build stunning looking yachts that were strong, fast and easy to sail. The Hanse Group is the now the second largest boat builder in the world with order levels during 2021 exceeding their previous best year ever.
Hanse Yachts have been "Breaking Rules & Setting Trends" for 30 years and today they are doing it again with the release of the new Hanse 460.  A new design direction for Hanse but one that fully embraces the original DNA of the company being strong, fast and easy to sail.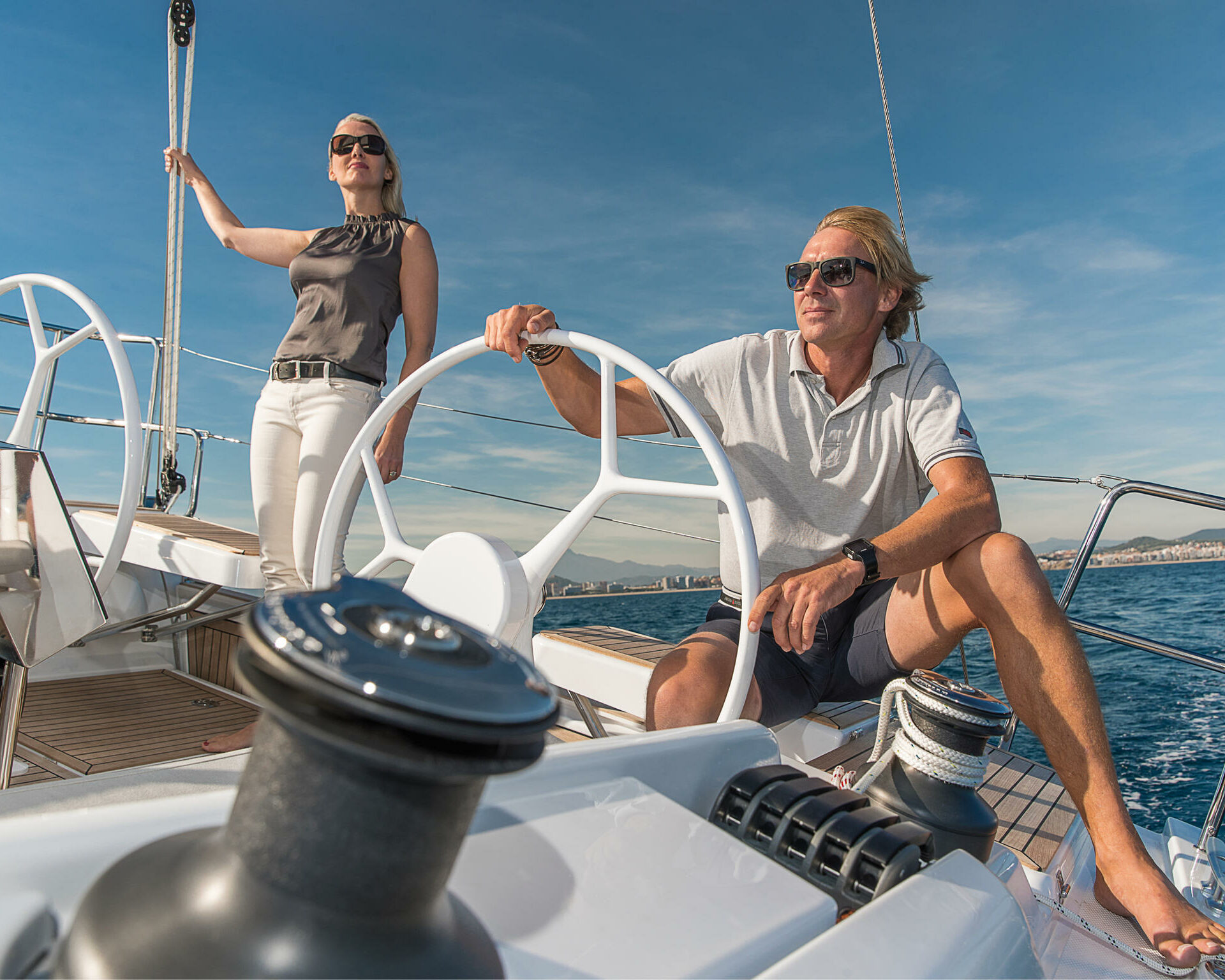 Hanse original self-tacking headsail
The self-tacking headsail is an integral part the design of every Hanse yacht from day one.
It's part of a performance rig which has a tall mast, and large mainsail and this means fast, easy sailing.
Quality steering systems are are built in Denmark by Jefa.
And the interiors are stylish and contemporary. You'll find real wood veneer on every cupboard door and the standard microfibre upholstery is exceptional.
Simply ahead. The new Hanse 460
Radically innovative, agile and comfortable. This yacht, Hanse's first by the French yacht designers Berret-Racoupeau, combines maximum innovation and traditional Hanse values, such as fast cruising and easy sailing – all with a consistently modern sporty look.
The result is a yacht that promises pure adrenaline for skippers and an individual stylish home at sea for families.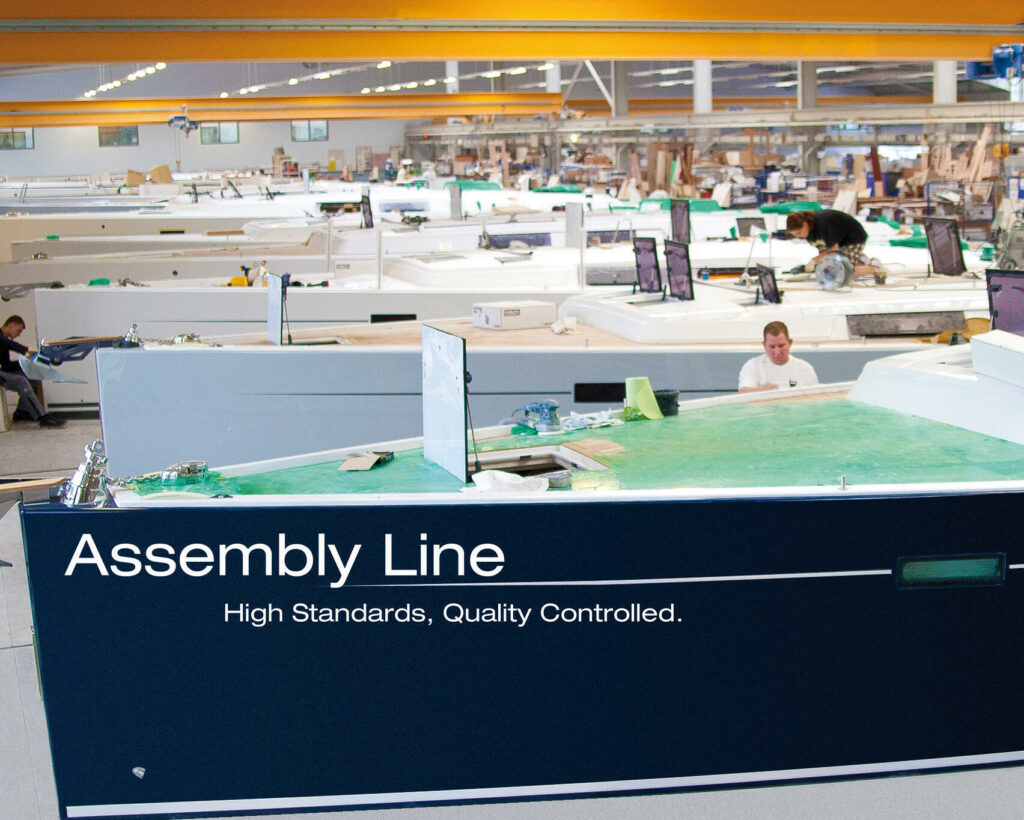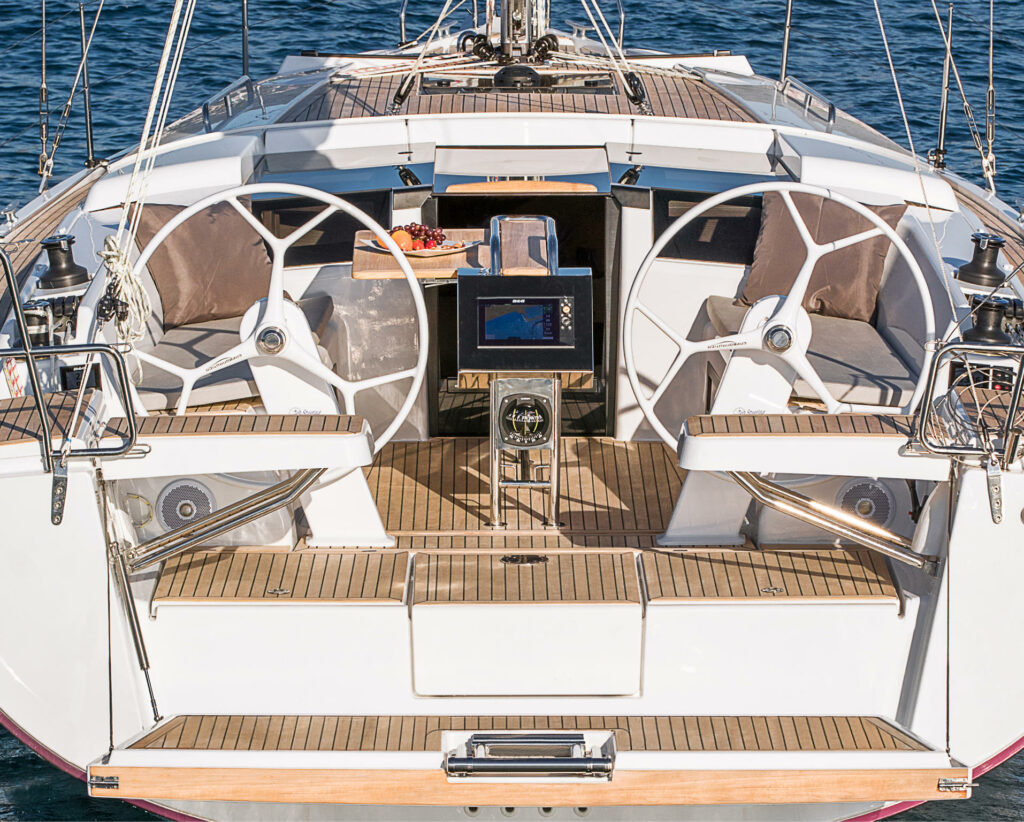 Hanse steering & performance rig
Hanse steering systems are built in Denmark by Jefa. Jefa have manufactured rudder and steering products since 1980 and they are recognised as world leaders in this field. 
A self-tacking jib is an integral part of the design of every Hanse yacht from day one. It's part of a performance rig that has a tall mast, a large mainsail and a tall headsail. For you, it means your Hanse yacht is beautifully balanced and you can sail fast with ease.
Team Windcraft
Choose Your Hanse
Find your dream from the selection of Hanse Yachts available.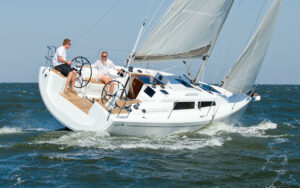 Possessing many features of a bigger boat including ample headroom, coupled with superb sailing ability while easily handled solo or the perfect cruiser for a young family. With all lines leading to the cockpit on the Hanse 315, there is no need to leave the cockpit from slipping your berth until you return, making single handed sailing a delight.